Quality
Our Foundation…
…is Quality
Our Goal…
…is to build perfect products and provide uncompromised service.
Our Commitment…
…is to create innovative solutions for our customers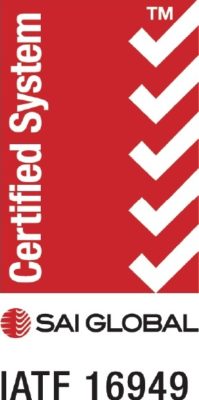 OEM/Miller-Division of ILPEA Industries, Inc. management system registered to IATF 16949. We continue to strive towards excellence in our Quality Systems.Our innovative ideas, quality products and unmatched customer service make us second to none. We provide a wide variety of corrugated hose products to meet your needs.
Through our innovative ideas, we have developed many other uses in fuel applications, home products, food service, telecommunications, toys and a wide variety of miscellaneous applications as well as several co-extrusion applications.
Our commitment and dedication to Quality is evident in everything we do. From the creative design process, where our engineers are trained in the latest design techniques from Design of Experiments (DOE) to six sigma training, through the production process, where our Quality Control systems with the latest in SPC, SQC and control parameters ensure a quality product; OEM/Miller provides quality you can rely on.
A strong communication system with an eye always towards continuous improvement, keeps all OEM/Miller employees up to date on the latest processes, products and customer requirements and insures a team-focused effort to meet or exceed those requirements.
OEM/Miller Our team is committed to your success!
1300 Danner Drive • Aurora, Ohio 44202 • Phone: 330-562-2900 • Fax: 330-562-7635